Domestic abuse is an incident or pattern of incidents of controlling, coercive, threatening, degrading and violent behaviour, including sexual violence, in the majority of cases by a partner or ex-partner, but also by a family member or carer. It is very common. Domestic abuse can include, but is not limited to, the following:
Coercive control (a pattern of intimidation, degradation, isolation and control with the use or threat of physical or sexual violence)
Psychological and/or emotional abuse
Physical or sexual abuse
Financial or economic abuse
Harassment and stalking
Online or digital abuse
Surrey Domestic Abuse Partnership (SDAP) is a group of independent charities who work together across the whole of Surrey to ensure that survivors of domestic abuse are safe, and to build a future where domestic abuse is not tolerated.
The service is open to anyone affected by domestic abuse regardless of age, gender, sexuality, religion, mental and physical health. We offer a free, confidential, non-judgemental, impartial and independent service; in which service users are believed, listened to and supported both emotionally and practically. We can provide advice on a wide range of issues including housing, benefits, safety planning and the needs of children affected by domestic abuse, which ensure survivors have the information and advice they need to make informed choices.
To speak to someone trained to provide you with support, including accessing refuge accommodation if you need to leave your home in order to keep safe, contact your local partner by clicking on the borough where you live for contact details and more information.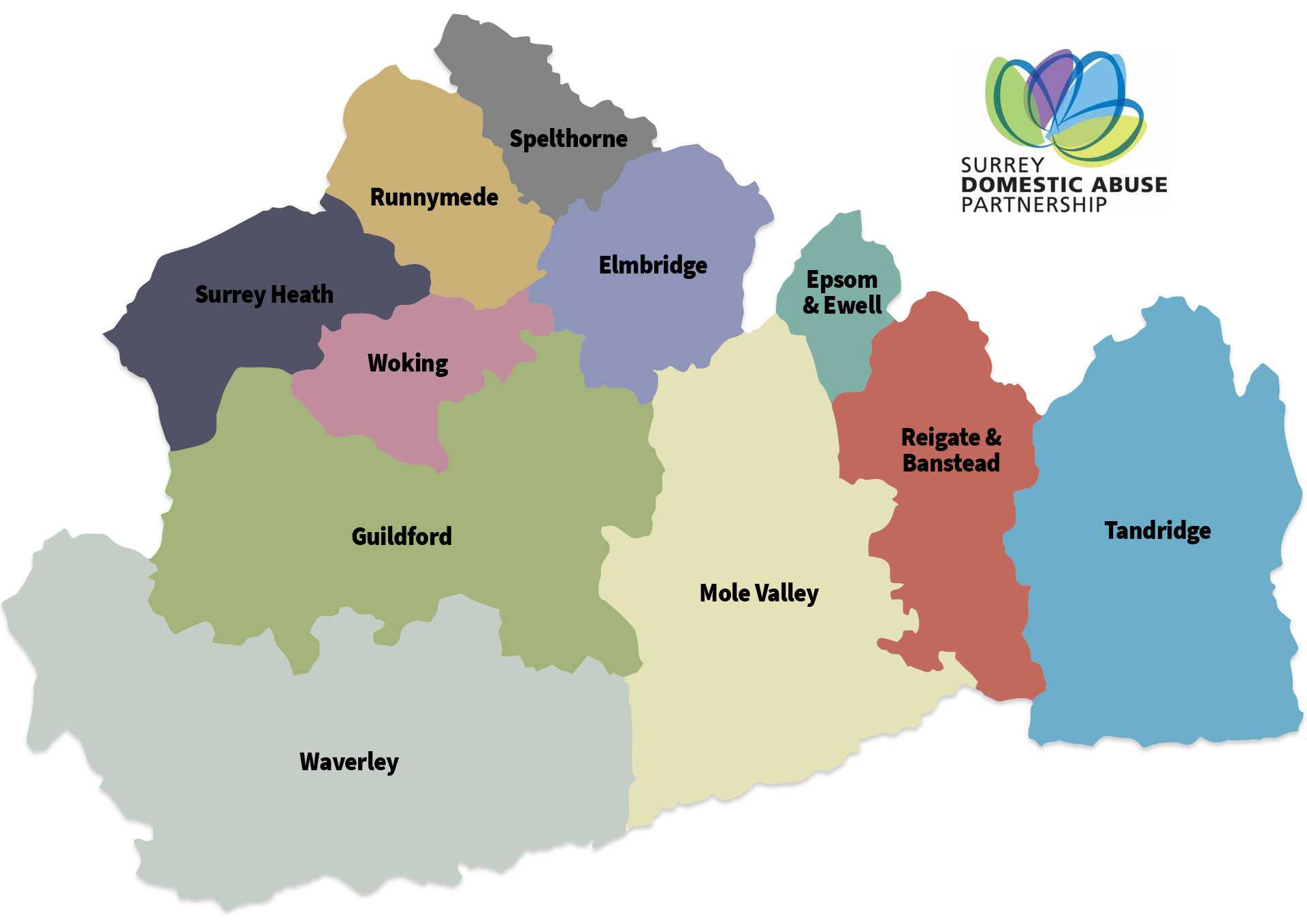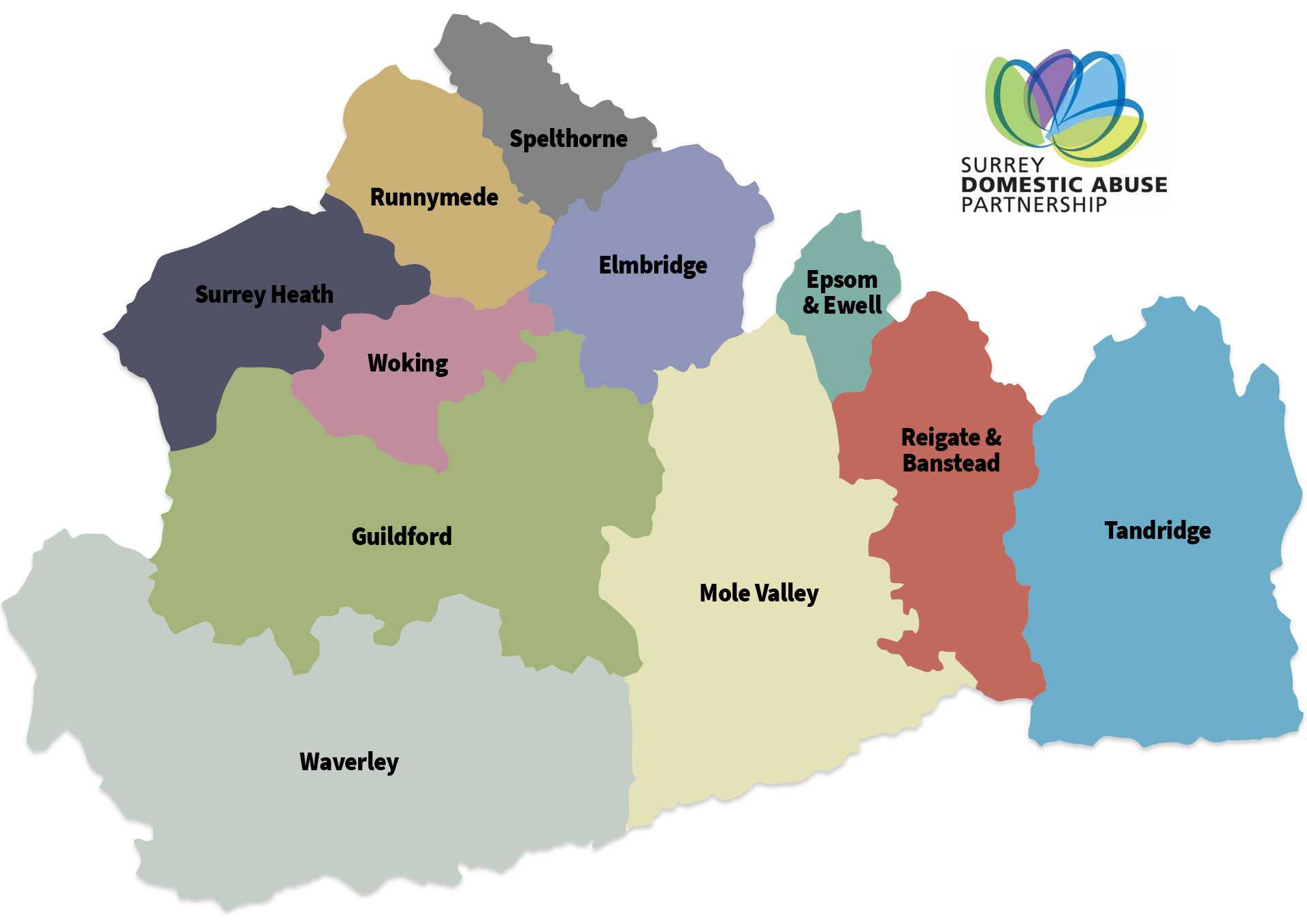 South West Surrey
Domestic Abuse Services
---
Tel: 01483 898884
Hours: 9am - 4pm (Monday to Friday)
Web:
www.swsda.org.uk
South West Surrey
Domestic Abuse Service
---
Tel: 01483 898884
Hours: 9am - 4pm (Monday to Friday)
Web:
www.swsda.org.uk
CLOSE X
Alternatively you can ring the Surrey Domestic Abuse Partnership helpline delivered by Your Sanctuary on 01483 776822 9am to 9pm 7 days a week or the National DA Helpline on Freephone 0808 2000 247
In an emergency dial 999